We believe faith formation is a life-long process of development shaped by the practices of our daily lives and the rituals of our faith communities.
Here, faith is nurtured, enlivened and sustained:
 Nurtured by scripture, knowledge, prayer and tradition.

 Enlivened through worship, learning, service and in fellowship.

 Sustained with, in, and by our triune God.
We seek to enliven the faith formation of all people by providing opportunities for all age groups to engage in worship, learning, service and fellowship.
Faith Formation for Children
Worship
We gather together in worship to praise God with prayer, song, scripture, our offerings, and reflection. Here, the sacraments of Baptism and Communion are celebrated. Here, we share our joys and concerns and place them into God's care. Here, we lift up and celebrate our common milestones and achievements. Including our children in the fullness of worship is a fundamental component of Faith Formation.
​Children are invited to enliven Sunday Worship Service in a variety of important ways: They are invited to sit in the front row and offer witness during the Sacrament of Baptism, and they are welcomed to Christ's Table for the Sacrament of Communion. On Special Sundays, children may help lead the service, or participate in a milestone celebration. Older Elementary and Middle School aged children are invited to serve as Acolytes.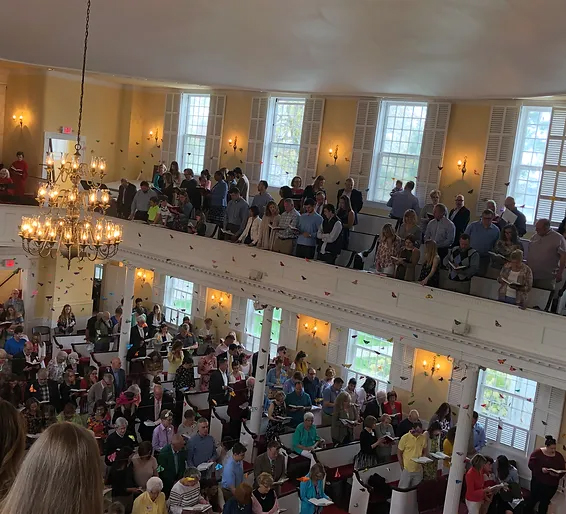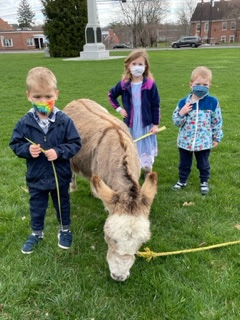 Learning​
The Goal of our program is to foster within each child:
love for God and Creation

an understanding of Jesus' teachings and how they are a guide for living as Christians

a desire to offer kindness, acceptance, forgiveness, generosity and peace to others (in the same way that Jesus offers then to us), and

and a sense of belonging to the Faith Family we journey with.
Bible stories, discussion, arts & crafts, play and quiet time are interwoven to create a welcoming experience that is developmentally appropriate for different age groups and appeals to a variety of learning styles.
Weekly information about our age group offerings can be found in the Children's Ministry Newsletter section of the Church's weekly E-blast and the weekly worship bulletin. For additional information please contact Dawn Marchand, Acting Director of Christian at dawnm@firstcheshire.org.  
​Registration:  We ask that Parents/caregivers complete a Program Participation form for each child participating in our programs.  Visiting parents who have not completed this form are asked to accompany their child to their Just Kids classroom so we may gather necessary information. 
Service
Jesus said "But I am among you as one who serves" Luke 22:27; and then he asked us to pay-it-forward.  Serving others shines Christ's light into the world. We teach this truth every week in Church School, and model it with acts of kindness, welcome, and sharing.  We also provide numerous opportunities throughout the year to participate in service projects that reach beyond our walls. From food drives, to backpack collections, to making bee house, to Holiday cards for the homebound our children answer Jesus' call to serve, and grow their acceptance of, curiosity about, and compassion towards to all people.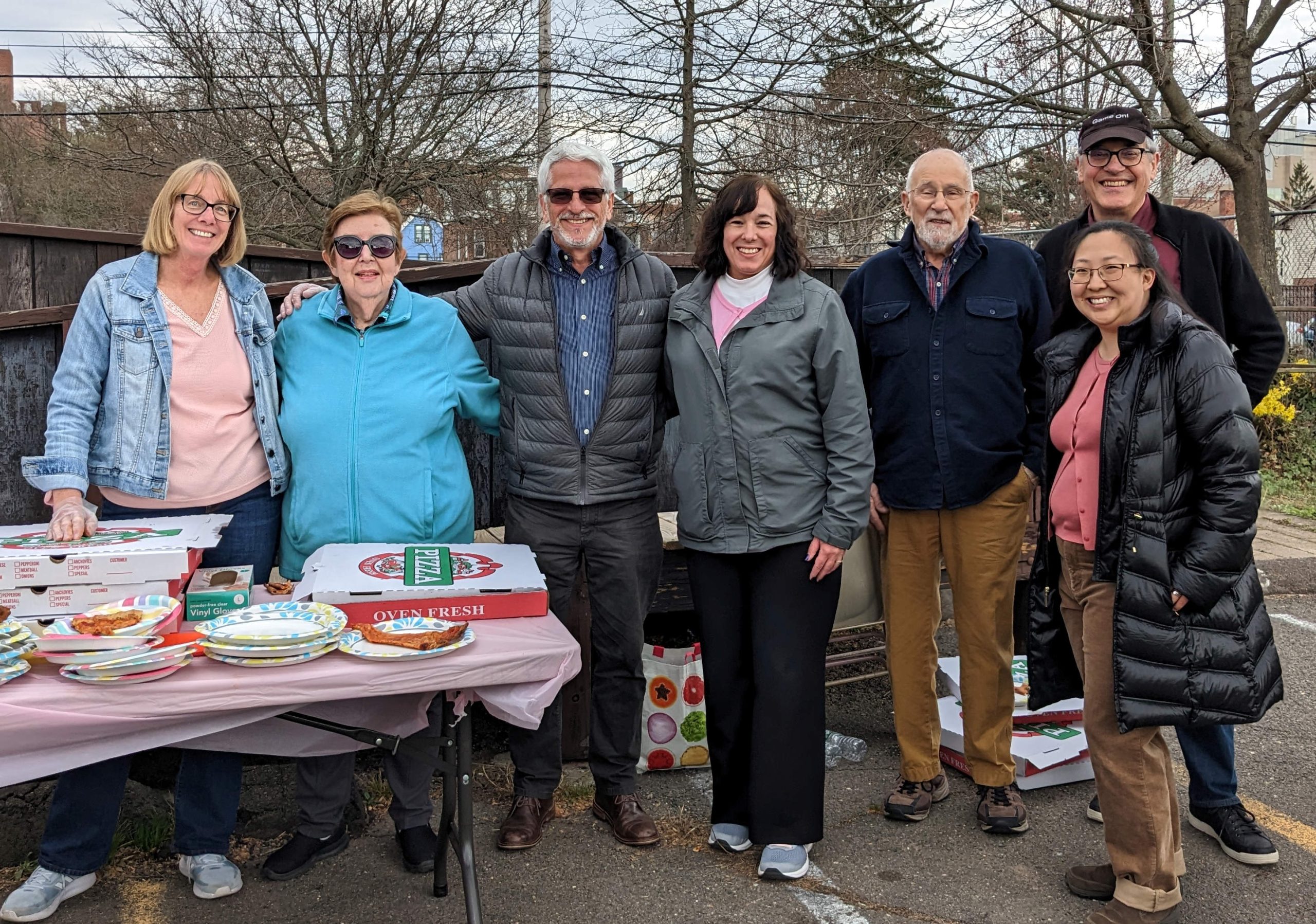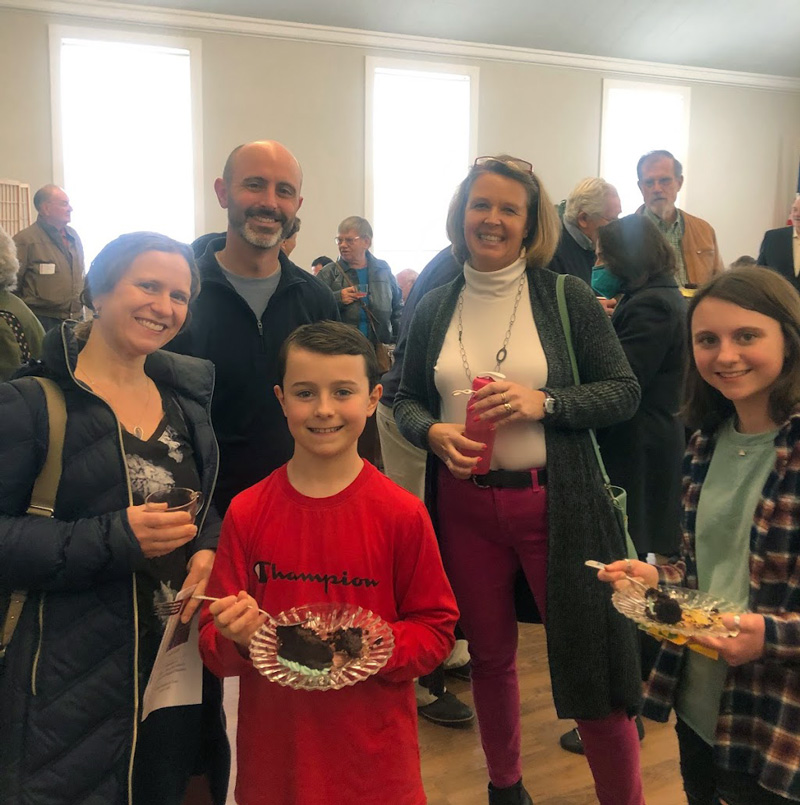 Fellowship
Positive peer relationships, a supportive and affirming multi-generational community, and a joyful sense of purpose promote emotional and spiritual wellbeing.  We strive to provide this for all our children by encouraging them to participate in a wide variety of fun fellowship activities including Youth Groups activities (grades 5 to 8), Sunday "coffee hour," holiday programs, family fun events, multigenerational gatherings, and Church Sponsored Community events.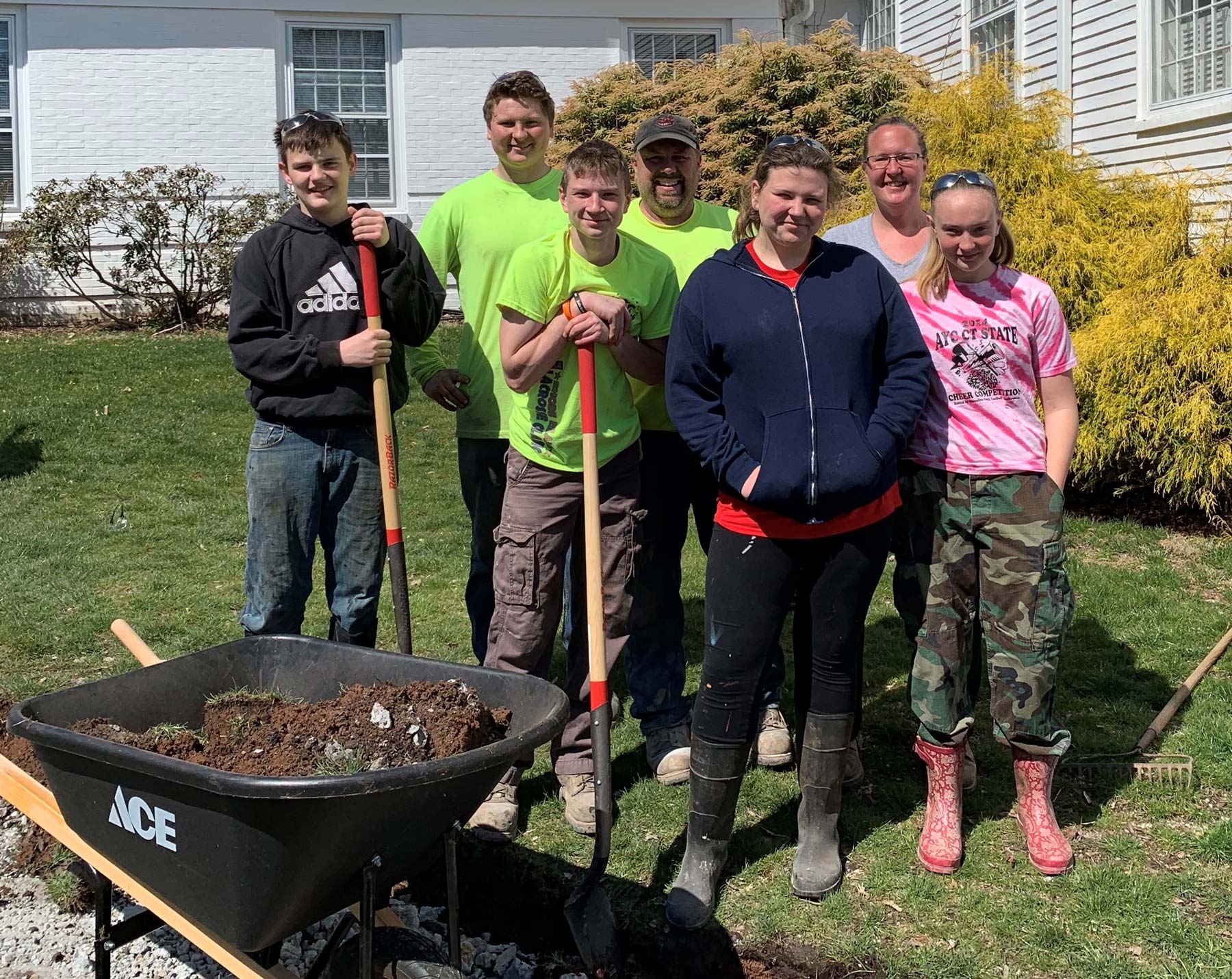 We believe that if we can help our youth bond as a positive, supportive, peer cohort, independent from other peer groups and grounded in acceptance and kindness, we can help them to be less susceptible to negative societal pressures and more tolerant and resilient as they transition to young adults.
Stepping Stones (grades 5 and 6).  This group typically meets once a month during the school year for a time of fellowship together. This group is co-led by church staff and parent volunteers.  Information about scheduled events can be found in the Children's Ministry Newsletter section of the Church's weekly E-blast and the weekly worship bulletin.

Middle School Youth Group (grades 7&8):  Information about this youth group can be found below in the Youth Faith Formation Section.
​For more information about our Youth Group program, please contact Youth Director, Todd Skrzyniarz.
Family & Multigenerational Gatherings
Throughout the year, we enjoy wonderful times of fellowship, celebrating the seasons of our church with planned events.  Highlight from last year include our Harvest Costume Party, Advent Workshop, Zoom with Santa, Easter Egg Hunt and Summer Ice Cream Social.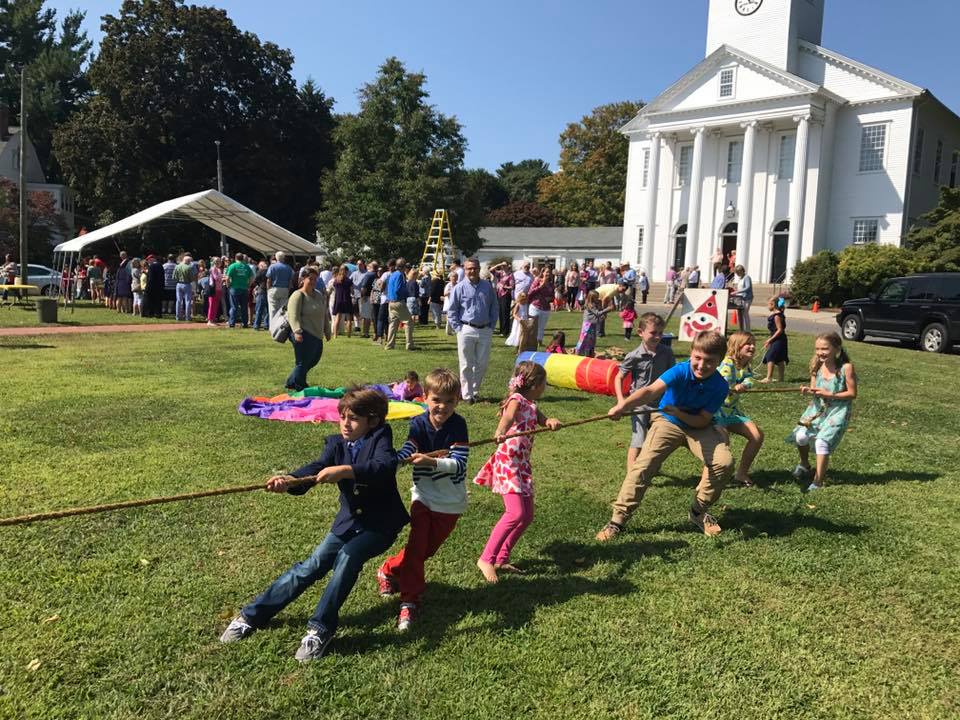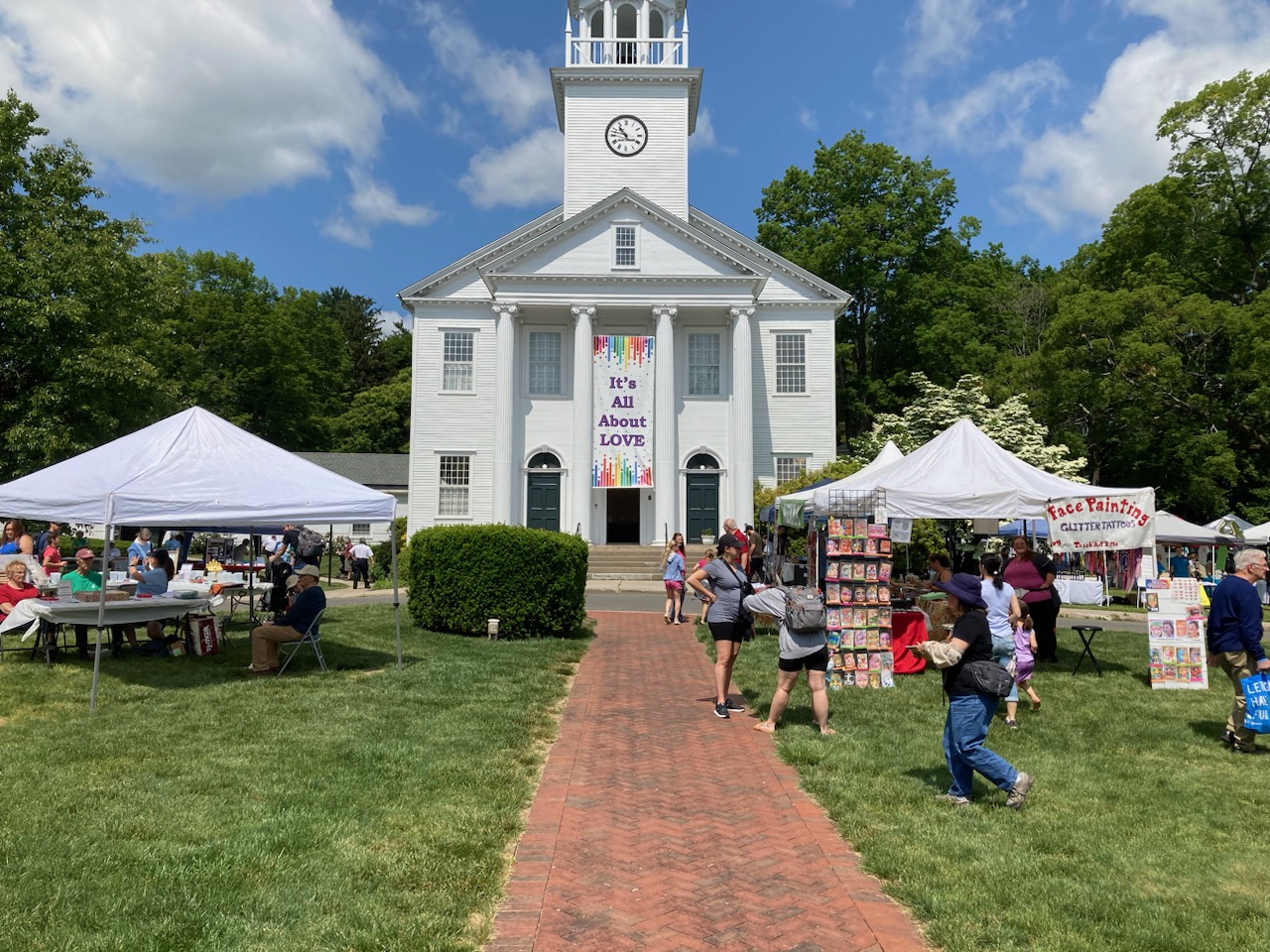 Our Annual Christmas Fair and Strawberry Festival, Community Movie Nights on the Church Green, Speakers Series, Concerts, Meditative Labyrinths, and Backpack Blessings are just some of the events we invite our neighbors to share with us as we endeavor to Draw the Circle Wider and create Community shaped by acceptance and welcome.