Cheshire Strawberry Festival
Welcome Cheshire Businesses & Organizations
Local Businesses and organizations, we invite you to participate in the
Cheshire Strawberry Festival Community Expo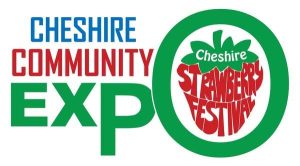 ​
Be part of one of Cheshire's most beloved and well attended events.  We and the community are ready to welcome summer and our local organizations to our historic green in the heart of Cheshire.  ​
We invite you to apply today.  Pricing increases as the event gets closer. 
This is the official and only way to apply to participate. All online payments must be made through the link in the application only.  Please beware of scammers. We do not accept any other forms of digital payment such as Venmo or PayPal. 
​If you have questions, Contact us today at Crafts@FirstCheshire.org!