Music Program Information
In Jewish, Islamic, and Christian worship, music is the bearer of the Divine Word.  Whether in the form of the pealing of steeple bell or the chanting of the muezzin from the minaret, music calls us to prayer.  All cultures and civilizations have made of their music an offering to God.  The foundation of its association with religious ritual lies buried deep within the common roots of our ancient past.  The Psalms abound with injunctions to "Sing to the Lord!"  This phrase occurs in varying forms more than three hundred times throughout the Bible, making it the most repeated of all biblical mandates.



Our music program supports and enhances our church's mission of welcome, inclusion, and diversity by presenting choral and vocal music of varying musical styles and genres that include vibrant choral anthems, sacred motets that have been sung throughout the centuries, and larger choral masterworks with robust accompaniments and orchestrations.  Our newly-renovated historic Aeolian-Skinner organ is one of the most beautiful instruments in central Connecticut, and its tonal resources allow us to feature great organ literature and to accompany Sunday worship and choral festivals that occur throughout the year.
Led by our dynamic Chancel Choir, our congregation's singing is emboldened by the choir's 25 voices, and our hymnody consists of a breadth of music that is both traditional and contemporary.  The choir sings introits, anthems, and hymns every week at the church's 10:00 worship service.  Choir members meet on Wednesday evenings for weekly rehearsals from 7:00 – 8:45.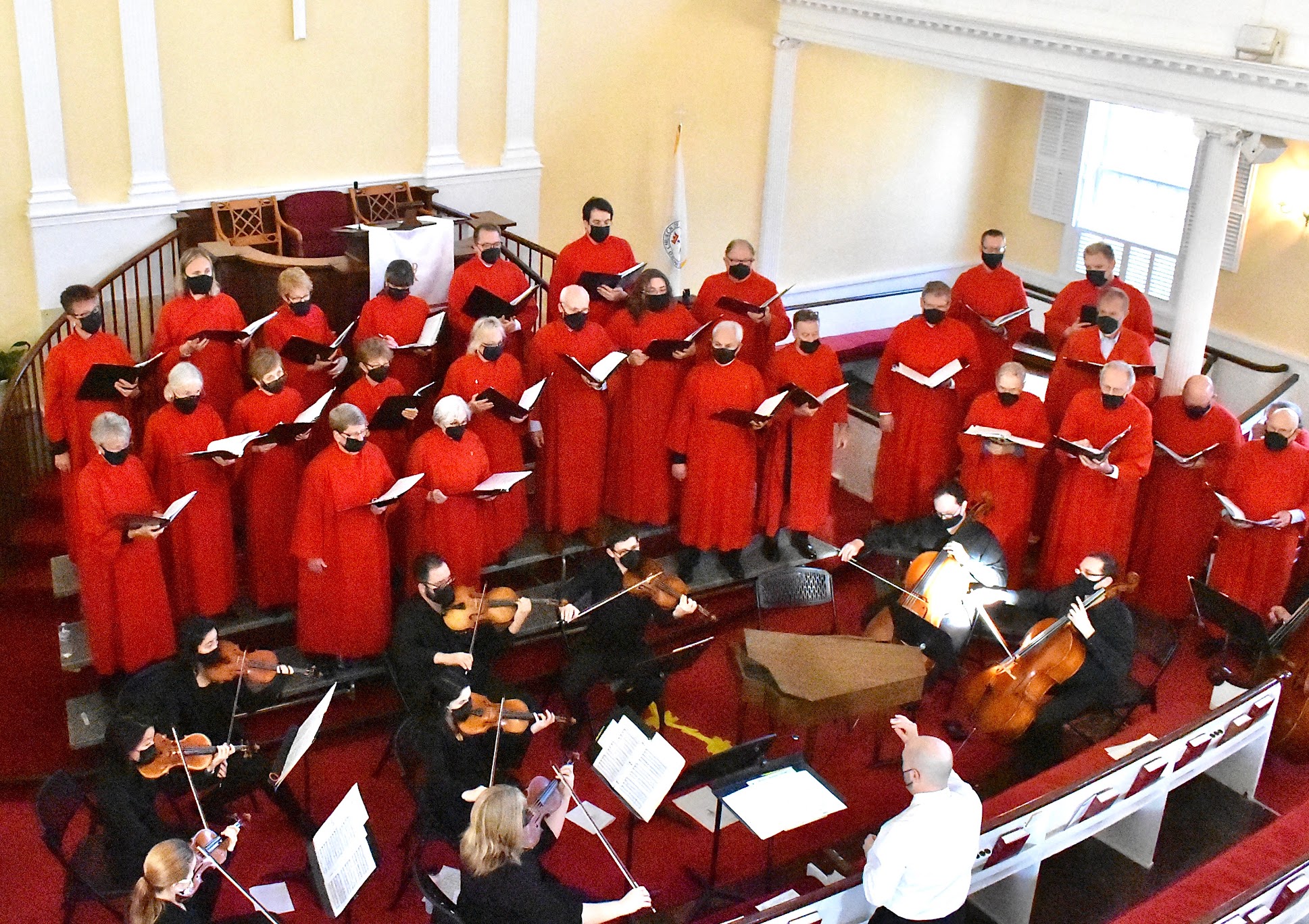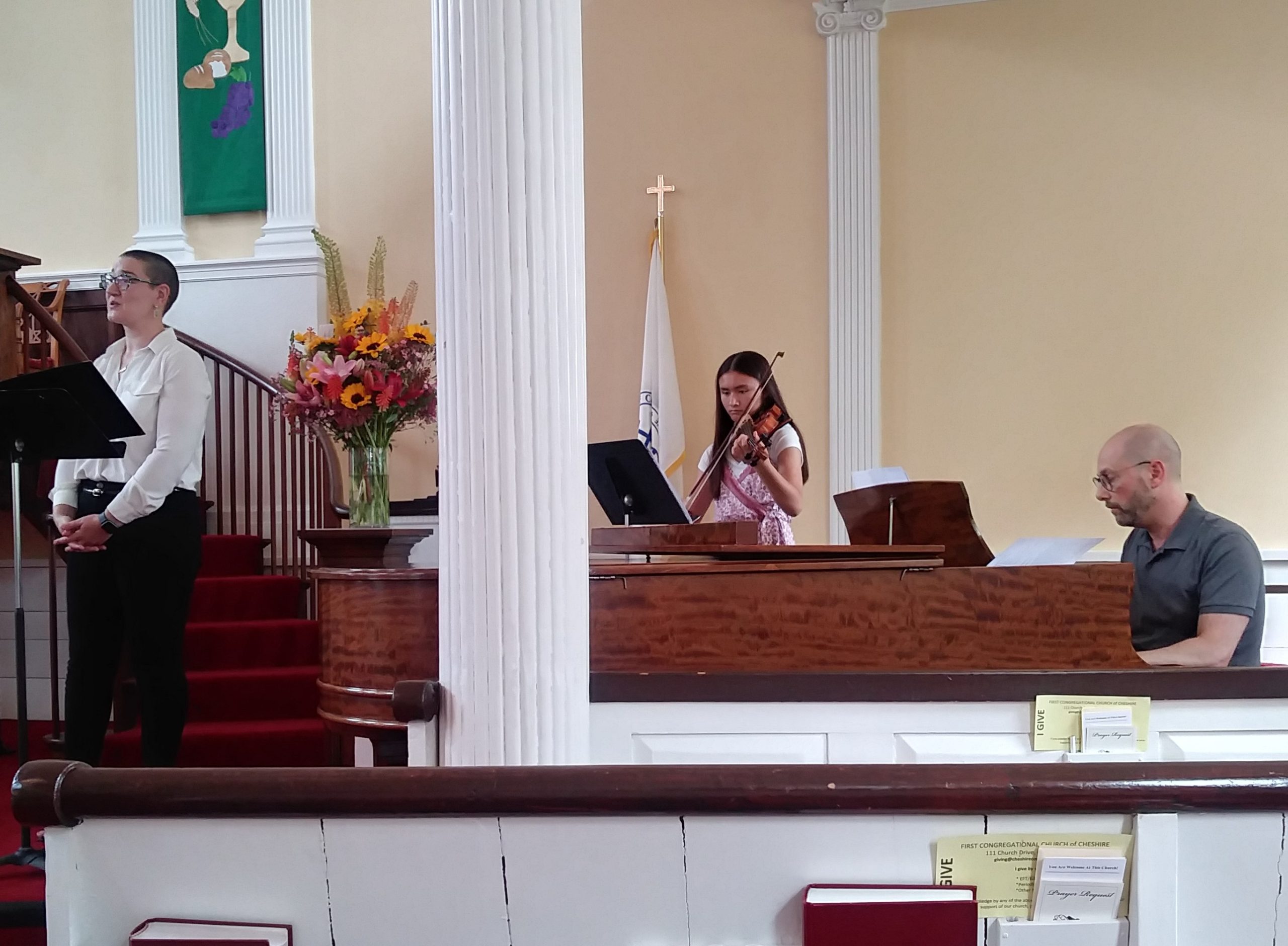 During this year's service on Sunday, November 7 at 10:00, the chancel choir will be joined by GMChorale to sing J.S. Bach's cantata No. 4, Christ lag in todesbanden (Christ lay in death's bonds) with Harmonia string ensemble and soloists.  Additionally, composer Ellen Gilson Voth's new nationally-acclaimed piece, Across the Empty Square, will be premiered with string symphony and piano.  Across the Empty Square is a monument to current times and the pandemic, and explores how we can make progress against hate, fear, and isolation.  
A service of Festival of Carols is always a greatly-anticipated annual Christmas festival in December that tells the story of Christ's birth through readings and music.  The 60-voice festival chorus is comprised of the Chancel Choir and members from the GMChorale and Cheshire community.  The service fills the church to capacity with all in attendance joining in singing festive traditional Christmas carols.  The service ushers in the fullness of the season through pageantry, beautiful Christmas decorations that adorn the historic sanctuary, and music that can not only be heard, but felt by everyone in attendance!
Music has been part of our church's storied history, and is a living, breathing part of our mission and congregation.  Our musical traditions serve in part as our foundation, and our musical enthusiasm and innovation serve as our inspiration to express our gratitude and devotion to Christ's teachings through song.
For more information our Music Program or to join the Chancel Choir, please contact Music Director, Joe D'Eugenio